Drama Review - Love in the moonlight
Tuesday, 15 November 2016 @ 22:30 /
0 Note ♥
Ssup guys
I'm back after busy editing for my
new blog
this few days and finally it's available for you to visit now!! Its using Chinese for the main language and no blogskin tutorial yet but I will do if someone request it. So if you are the one want to request for the blogskin tutorial, do not hesitate to comment here or leave your message on the tagboard. I will check it everyday and make it as fast as I can *pinky promise*
Last month I was watching the Korea drama "
Love in the moonlight
" starring
PARK BO-GUM, KIM YOO JUNG, JINYOUNG, KWAK DONG-YEON
and
CHAE SOO BIN
. They are SOOOOOOOO
HANDSOME
&
GORGEOUS
!!
I am not going to tell you how is the story going and you gonna watch it yourself
구르미 그린 달빛
Director: Kim Sung-Yoon
Writer: Yoon Yi-Soo (web novel), kk (web novel), Kim Min-Jung, Im Ye-Jin
Network: KBS2
Episodes: 18 episodes
Country: South Korea
Genre: Romance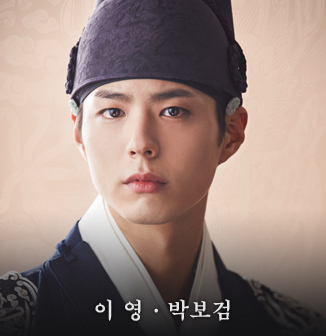 Park Bo-Gum as Lee Young (Crown Prince Hyeomyeong)
Prince Lee Yeong is like a time bomb. After his mother's sudden death, his family eventually loses power. Not only does he have to keep his mouth closed, he also has to drift apart from his closest friend. Lee Yeong has a dark side which he never shows to anybody.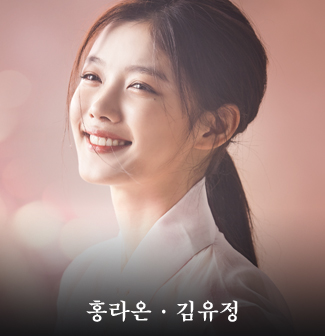 Kim Yoo-Jung as Hong Ra On
Hong Ra on is a popular girl. At some point, she has to live as a man, not a woman. Even though she has no family, money or home, he does not feel down. With her sense of humor and wit, she becomes so well-known in her hometown that she is given the chance to enter the palace.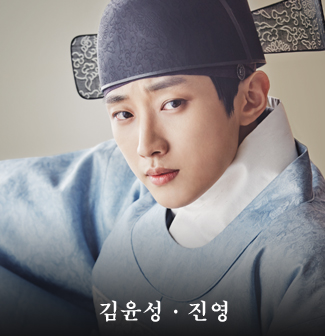 JinYoung as Kim Yoon Syng
Kim Yun Seong's family has more authority than the royal family. With a superior background, it seems like he has the perfect life. As everything just works out fine for him, he wants to find something interesting. Then, he meets Ra On. He starts to fall for her.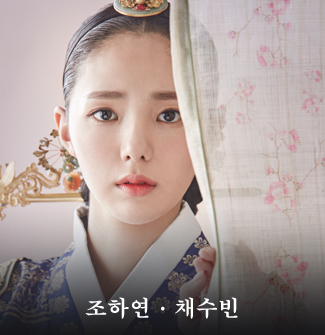 Chae Soo-Bin as Jo Ha-Yeon
She's the crown prince's wife. She is a beautiful and ambitious character who propsed a marriae of convenience to Lee Young. Her pride suffers when she finds out the truth about her husband only having eyes for a eunuch. As the romance develops between Lee Young and Hong Ra On
Kwak Dong-Yeon as Kim Byung Yeon
Kim Byeong Yeon is the old friend of Lee Yeong. He is a great fighter as well as a great scholar. With his good-looking face, he is very popular among court ladies. However, deep inside his face, he has a secret that he cannot speak out.
| | | | |
| --- | --- | --- | --- |
| | | | |
| Kim Seung-Su | Han Soo-Yeon | Jeon Mi-Sun | Jung Hye Sung |
| as Kim Soonjo | as Queen Kim | as Park Sookui | as Princess Myung Eun |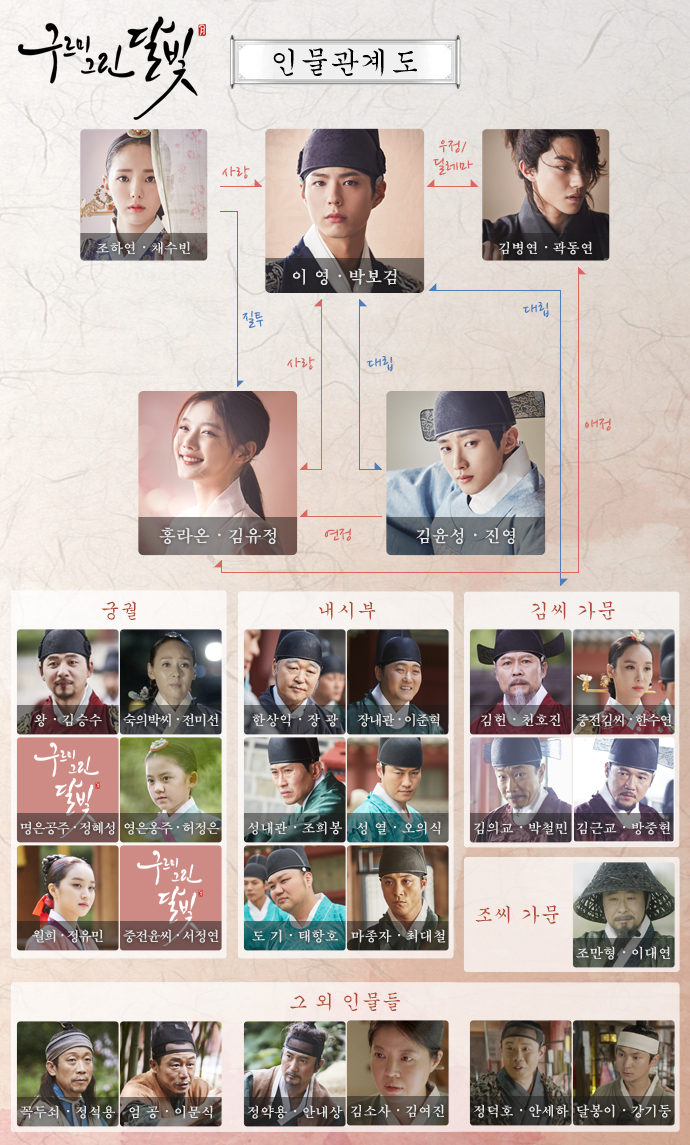 photo cr: Remy Lin
PREVIEW
TRAILER VER. 1
TRAILER VER. 2
Review of the drama
*This review may contain spoilers*
I'm not sure I like Love in the Moonlight because of its story or Park Bo Gum. Bo Gum is such a sweetheart in this drama, pretty, cute and manly at the same time. A story about a forbidden love that brought up so cute and sweet by Bo Gum and Yoo Jung.
At First I was a little skeptical as I am not at all drama of historical type, usually I bored, there are very few surprises and it's always the same stories of conspiracies returning. But I told myself I was going to watch the first episode to see what it looked and knowing that I loved Bo Gum. God bless that I took this decision! I can tell you that there's no time I regret to myself launched in this drama.
The end, I was happy and disappointed at the same time. Happy because the end brought me what I wanted to see what I wanted as denouement to this beautiful story, but it was sloppy, like many Korean dramas. I was toooooo short! Some characters did not have their "end" and it pained me. Others had, but not so developed enough, I was disappointed. Nevertheless, it's still a good ending.
In short, this drama is worth seeing! The story is beautiful, the actors are geniuses and the characters are so endearing! I really enjoyed myself waiting every week thereafter.
Have you seen it? If so, I'm looking forward to hear from you! Comment below for your reviewsss
Labels: Drama Review
« Older posts ♥ Newer posts »